Design & Planning
At the Rack & Shelf Labels Group we consider it our role to advise and support our customers on all aspects of the location design process.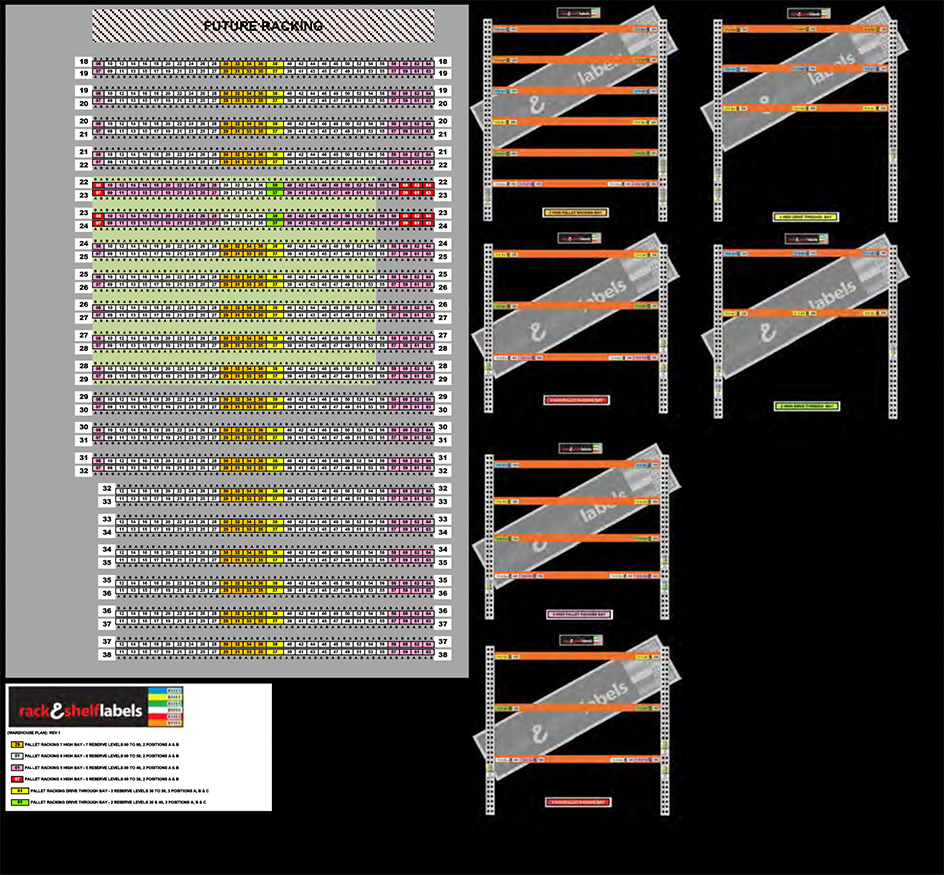 Effective, clear and concise communication using detailed documentation and warehouse plans ensure that every option is fully considered and evaluated.
Once this process is complete we then submit all of the final plans, designs and specifications for final approval by our customers. This detailed process guarantees that our customers can proceed through each stage of the project with total confidence. Complete location files can be created by our team and are also guaranteed to correlate exactly with the warehouse location plans we produce for each project. Our vast experience in the global logistics industry allows our customers to delegate responsibility for all aspects of their labelling projects with confidence.
These factors make a significant contribution towards ensuring our customers achieve a maximum return on their investment.
Need A Quote?
Get In Touch Today