Initial Consultation
The design of a warehouse location map and the subsequent location labelling specification can be one of the most confusing and labour intensive aspects of any warehouse design project.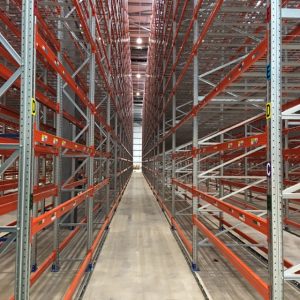 The cost of a location labelling solution can make up a fraction of a total project budget. Yet any mistakes made during the location labelling decision-making process has the potential to have disastrous consequences for the project, and the future success of the operation.
There are many factors and variants to consider when designing a warehouse location system. It is absolutely vital to the success of the project implementation that full consideration and evaluation is given to each element of the solution.
These include:
Flexibility – any location system must be future proofed against any changes or growth within a facility or organisation.
Adaptability – the solution should be transposable across all storage equipment types, multiple operational disciplines, sites, states and countries.
Logic – the potential location system must be simple, and wherever possible deliver an instantaneous comprehension of the sequencing format across a facility and organisation.
Visibility – consideration must be given to positioning, fonts, sizes and colour contrast values between text and substrates.
Accessiblity– any barcode or system information must be presented at the point needed, whether this be during picking, put away, stock taking and during any additional operational tasks.
Scan-able – barcodes must perform to the highest measurable international standards to assist in maximising operational performance.
Compatablity – any system must be able to interface with any current and potential IT systems and processes that may be used.
Durability – products must be resistant to the rigours of the modern distribution facility and any environmental factors that it may be subjected to.
Removable? – an ability to remove and if necessary reposition products should be a key feature of most location labelling solutions whenever practicable.
Maintainable – maintenance of the system should be simple, quick and cost effective, meaning that any operation should be provided with a capability to replace location labels instantly, and at practically no cost
These questions are a small sample of the issues that need to be properly evaluated when considering the perfect location labelling system. These factors when properly addressed make a significant contribution towards ensuring our customers achieve a maximum return on their investment. This is both in terms of the location system and the wider project as a whole.
Need A Quote?
Get In Touch Today